Kamloops, BC
Photographs
---
The following photos depict the removal of the power transformers and other related equipment on 3rd and 4th March 2003. The remains of the station is not habitable as a lot of damage has been caused by vandals, and the birds and small animal population in the area are not very good housekeepers.
---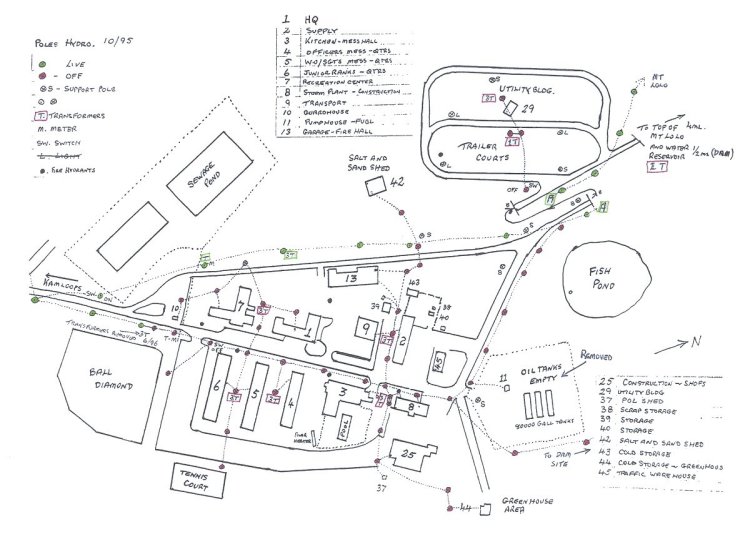 This diagram shows the situation at the domestic site in Kamloops as of 3 March 2003.
---
Click on the description text to view the photograph.
---
Photographic Credits
All photos are used with permission.
---
---
---
Updated: September 29, 2003
---